Friday, December 3, 2010
Introducing PERFECT LOOK COLOR PALETTE
Both palettes flatter any skin tone. Tray slides into one take-anywhere compact case. Each includes:
• 4 lip colors, .14 oz. total net wt.
• 4 eyeshadows, .20 oz. total net wt.
• 2 blushes, .43 oz. total net wt.
• 1 face powder, .35 oz. net wt.
• 1 lip brush
• 2 eyeshadow applicators
• 1 powder/blush brush
• 1 mirror.
a $40 value
Customer Price: $16.99
Cool - Item # 121-162
Warm - Item # 121-181
Campaign 26 Brochure, pages 10-11
Order by December 14th for Guaranteed Holiday Delivery. Ask me for details.
**FAVORITE TREASURE PENDANT NECKLACE FOR $7.99 EACH, with each $15.00 brochure purchase, for details, see Campaign 26 brochure page 9.**
Contact me
to place an order.

Avon Independent Sales Representative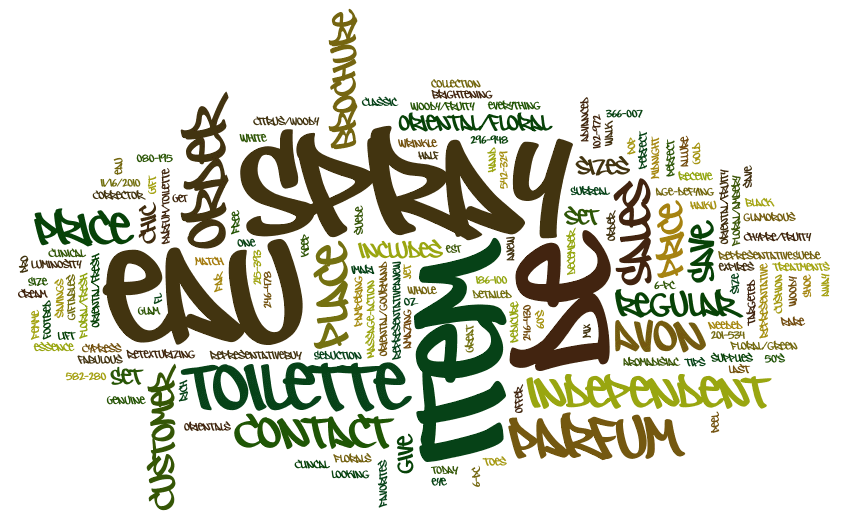 Shop at my online Avon store
for all your needs to look beautiful and empowered as a woman. Check my blog daily for all the new specials and deals.

About Me
Karen Ivey Herndon, Avon Representative

Macon, GA, United States
Your Avon Independent Sales Representative serving in the Macon/Bibb County/Middle Georgia area. I am a 49 year old mom of an 8 year old special needs Princess in Training and a 24 year old Handsome Prince. I am newly married to the love of my life, a 61 year old retired Marine and an RN. I became an AVON representative because I love the products and want to share them with others. The line of products has grown and every campaign there is something new to look forward to. Come and experience the look of AVON.
View my complete profile

Blog Archive
AVON News Daily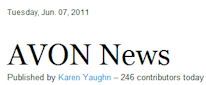 Read the "AVON News" Daily Published by paper.li

Recommend Me

Blog Directory

Blog Top Sites

Copyright 2011 Karen Yaughn. Powered by
Blogger
.