Wednesday, February 23, 2011
11:24 PM |
Posted by Karen Ivey Herndon, Avon Representative |
|
Edit Post


MISSION: The mission of the Avon Foundation for Women Breast Health Outreach Program (BHOP) is to link medically underserved women to breast health education and screening services. Low-income, underinsured, and other marginalized populations often need targeted, customized approaches to help them obtain regular mammograms and clinical breast exams.

In 2011, the Avon Breast Health Outreach Program is funding 127 community outreach and breast cancer screening programs nationwide. Last year, Avon BHOP awarded $6 million in grants to 129 community-based, non-profit organizations in the United States. Since 1993, Avon BHOP has distributed more than $53 million through more than 1,300 grants to community-based, non-profit breast health programs. These agencies have made a significant impact on the lives of thousands of women in need of breast cancer screening services. The Avon Foundation for Women, through the Avon Breast Health Outreach Program (BHOP) project, has made the largest contribution ever provided to community-based breast cancer programs in every state in the country.

Programs are comprised of education, dedicated staff, and participation from the community. The programs supported recruit women for screenings, develop partnerships between the community and local media, work with health care providers, educate older women about Medicare coverage, and support avenues to provide transportation, interpretation, and child care assistance.

The program recently awarded a $29,000 one-year grant to the Women's Community Clinic in San Francisco to increase awareness of the life-saving benefits of early detection of breast cancer to underserved and uninsured women in San Francisco with a focus on the Western Addition. It is the first year that the program has received funding from the Avon Foundation for Women to support its work on this important health issue. The breast health outreach program at the Women's Community Clinic will educate area women and refer them to low-cost or free mammograms and clinical breast exams in their own communities. The vital program will also help to expand the safety net for direct health services for African American women in the Western Addition. Read the original article at PRWEB.

Funding comes from the Avon Foundation Breast Cancer Crusade and is raised through the sale of Avon "pink ribbon" products, as well as a variety of events, races and walks; the U.S. Avon Walk for Breast Cancer series is the Foundation's largest fund-raising source. The Breast Cancer Crusade also receives generous support from Avon Products, Inc.

The Love/Avon Army of Women, an initiative of the Dr. Susan Love Research Foundation, thanks to a generous grant from the Avon Foundation for Women offers a revolutionary new opportunity for YOU to partner with research scientists to move breast cancer beyond a cure. Their goal is to recruit one million one in the fight to prevent breast cancer. Join the Army today to get involved.



Avon Independent Sales Representative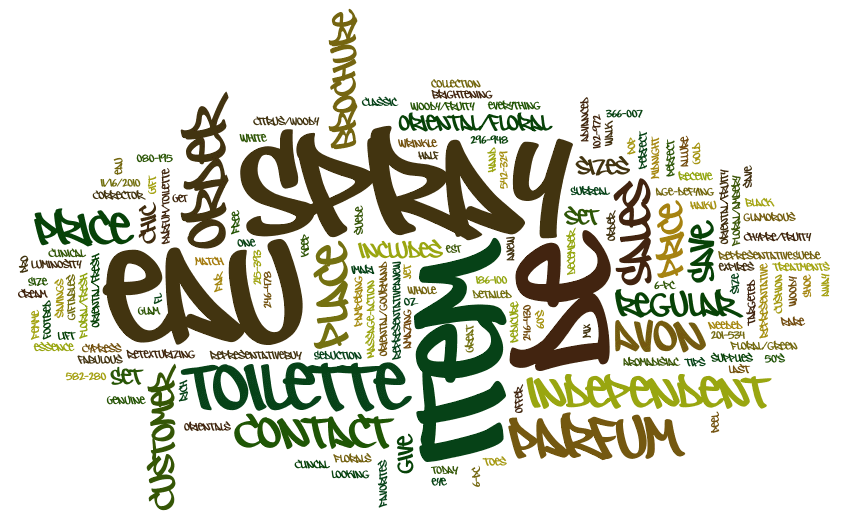 Shop at my online Avon store
for all your needs to look beautiful and empowered as a woman. Check my blog daily for all the new specials and deals.

About Me
Karen Ivey Herndon, Avon Representative

Macon, GA, United States
Your Avon Independent Sales Representative serving in the Macon/Bibb County/Middle Georgia area. I am a 49 year old mom of an 8 year old special needs Princess in Training and a 24 year old Handsome Prince. I am newly married to the love of my life, a 61 year old retired Marine and an RN. I became an AVON representative because I love the products and want to share them with others. The line of products has grown and every campaign there is something new to look forward to. Come and experience the look of AVON.
View my complete profile

Blog Archive
AVON News Daily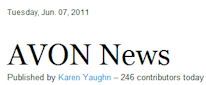 Read the "AVON News" Daily Published by paper.li

Recommend Me

Blog Directory

Blog Top Sites

Copyright 2011 Karen Yaughn. Powered by
Blogger
.