Monday, November 29, 2010
Winter Treats Lip Balms
SAVE 50*%
Keep lips soft and stockings full. Sweet! Each, .15 oz. net wt.
regular brochure price
$.99
Customer Price: $.49
Candy Cane Item # 368-268
Wintermint Item # 368-291
Cinnamon Spice Item # 368-272
Frosted Cookie Item # 368-287
*While Supplies Last
Reviews:
"LOVE LOVE LOVE THEM"
"They make good stocking stuffers around the hoildays !!"
"I bought them as Christmas gifts but decided to spoil myself and try the Cinnamon Spice. I love it!"
"I love getting these for all my friends and family during the holidays."
""These are great as stocking stuffers, christmas partys, etc. everybody loves them! they moisturize your lips and they smell great! i would definatley reccomend this product"
FREE SHIPPING DIRECT DELIVERY ONLY: Coupon Code FREE2010 (ends Midnight 11/29/10)
Contact me
to place an order.

Avon Independent Sales Representative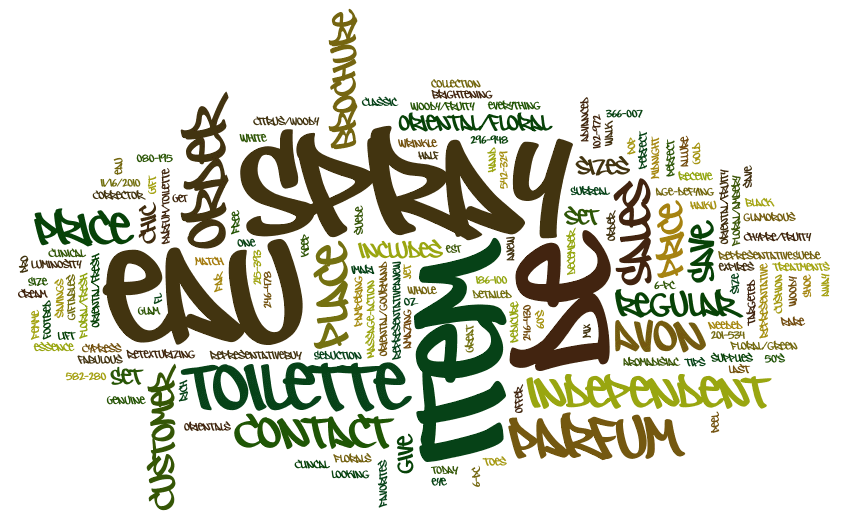 Shop at my online Avon store
for all your needs to look beautiful and empowered as a woman. Check my blog daily for all the new specials and deals.

About Me
Karen Ivey Herndon, Avon Representative

Macon, GA, United States
Your Avon Independent Sales Representative serving in the Macon/Bibb County/Middle Georgia area. I am a 49 year old mom of an 8 year old special needs Princess in Training and a 24 year old Handsome Prince. I am newly married to the love of my life, a 61 year old retired Marine and an RN. I became an AVON representative because I love the products and want to share them with others. The line of products has grown and every campaign there is something new to look forward to. Come and experience the look of AVON.
View my complete profile

Blog Archive
AVON News Daily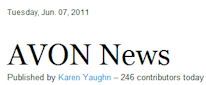 Read the "AVON News" Daily Published by paper.li

Recommend Me

Blog Directory

Blog Top Sites

Copyright 2011 Karen Yaughn. Powered by
Blogger
.